This post is submitted by reader Jolly Shah
I am about to complete a year in Afghanistan this August. Before I moved here, I had decided to write about the country and my experiences here but I procrastinated until I got this urge today to write. And write first about what- women and Afghanistan! Before my first visit here in 2011, whenever I thought of Afghanistan, the image that came in front of my eyes was of women walking in blue burqas- the special burqas called "shuttle cock" burqas wore by women in Afghanistan and parts of Pakistan. I am aware that what Muslim women wear has come under scrutiny for all the right and wrong reasons for a while but these Afghan blue burqas, I am intrigued with and I am sure this is case with many of us.
I must admit that there is a lot more to Afghanistan than these images of blue ghostlike figures walking. The country's history predates ancient silk route and Alexander's conquest, is a melting pot for South Asia and Central Asia and culturally speaking- melting pot also for Indian subcontinent and Persian cultures. There is a lot more I can go on writing but I will keep that for other articles. The more I am knowing this country, the more I am fascinated and falling in love with it even when I see it more and more as a beautiful country with ugly problems and even uglier geopolitics!
For now, I will go back to my first image of Afghanistan- women in blue burqas. I have not come to terms with it and I do not know if I ever will. Wearing these burqas separate women from their environment and in some ways gives them protection as they become invisible. To me and to many others, they are epitome of suppression of women. And height of suppression would be to deny someone their identity. Few years ago when I joined international charity Oxfam that strived to work globally with one of their aims- Right to an identity. Initially, it did not impress me much, however, the more I lived, the more I learnt about the world, I realised how millions of people, especially women are denied an identity! Coming from India, like most patriarchal societies, so far, your identity was about being someone's daughter, wife or mother. Old saying in Gujarati even proclaimed women to be source of conflict putting them at par with land and gold; thus nothing more than one of the properties of a man.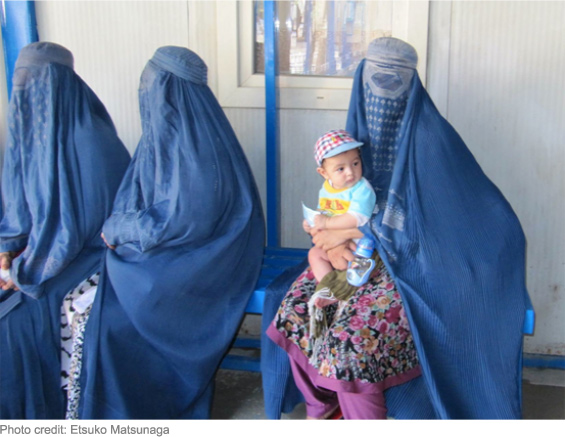 It is interesting to study Afghan culture where honour is the utmost important thing even to the poorest man. The country has endemic domestic violence and violence against girls/women in the most atrocious forms you can think of. However, what I don't see is the regular harassment on the street or ill-treatment of women in the public that we experience in India on everyday basis. It led me to think how come a culture where violence against women is so prevalent, however, is limited to the four walls only? Ah…women are subject of man's honour! You may kill them, torture them in private with most heinous crime you can do against women but in public they are symbol of a man's honour and messing up with it means your generations will keep killing each other for the animosity you will saw by jeopardising a man's honour and his property! In my genocide special class in Oxford, I remember being told how rape is being used as an instrument of war and it is a man talking to another man! Rape as an act of genocide, where a man is communciating to the other men that your women will bear our children (and not yours)! What makes Afghan situation unique is the lethal combination of Pashtunwali (the Pashtun code) and fundamentalist Islam and the relatively liberal non-pashtuns too follow similar standards for treatment of women partly due to residual effect of Taliban ruling and partly by choice, hence the ubiquitous blue burqas!
A Pakistani friend from Khyber Pakhtunkhwa told me that these shuttle cock burqas were widely seen during his mother's day and now they see it as symbol of dumbness. He added that women wearing shuttlecock burqa are perceived to be so dumb that they can't even cross road properly. I wanted to know more about it so I asked this friend to bring one for me. Besides my curiosity about it, it is a security/defence tool allowing me to run on the street in event of an attack. Over a social evening, me and our diplomatic guests had good go at trying it on (including one of the ambassadors of a western European country) and having a good laugh but in that process we realised there is barely 2-3 inches of netted space that is your window to the world. Of course you cant see car passing by due to limited vision and your are likely to be seen dumb while crossing road and that too with 2-3 children and some shopping that you are carrying.
And then I got invited to two different Afghan wedding parties for women. I was stunned with what I saw there! Underneath those blue burqas, there are these absolutely stunning women, they have a personality; they have an identity. My own colleagues whom I did not seen before without a hijab were without one and their hair open and flowing with smart make up on just made me feel great about who they are and they too echo similar feelings! One of them who is in her mid-forties told me that when she went to university in Mazar more than 20 years ago, she has a bob cut hair and she wore knee-length skirts! I had to remind myself that I live in a country with beautiful men and women and no doubt the first beauty cream of India was named "Afghan Snow"!
There are lot many interesting things about Afghanista and women in Afghanistan. I hope to tell more and more stories of it in coming days.