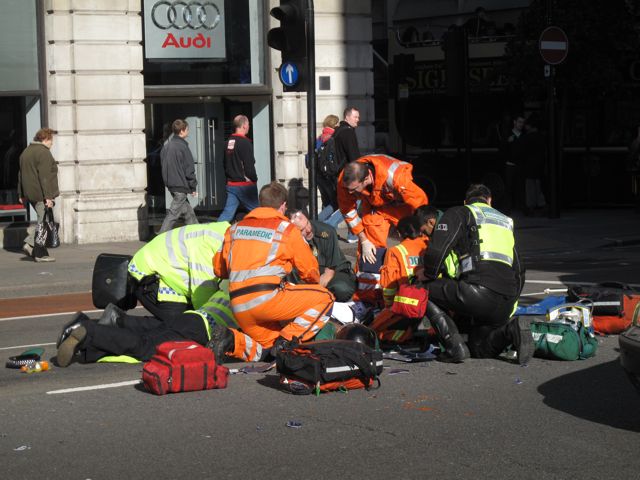 This picture has a peculiar story. I was rushing by Piccadilly in London not sure what was happening and just clicked on it. A very large man standing next to me looked at me accusingly
" what the fuck did you shoot that for"
I looked carefully and realized it was an accident. Mumbled an apology and left. I had obviously upset his sensibilities and it was understandable. As I was a bit away he shouted
" You shit head"
I thought about a confrontation. Decided I would do so, and went back to him.
" Do you watch TV ??" I said.
"what business is it of yours, but yes"
"and you watch video's of Afghan kids dying on the streets, and Iraqi civilians with their limbs blown off, and every where else that your troops have caused death and destruction and your media has gleefully put them on your TV and you watch them. But it's not OK for me to shoot something in the street of London that may have been an accident ? Why ?"
I wish I could send him this picture to compare mine to the ones media shows.
I was being unreasonable I knew, but was angry. I was actually angry at all the the hype being given to the new Wiki leaks about what the US and British troops did. Like the world did not know all this was going on ? What kind of naivety is that ?